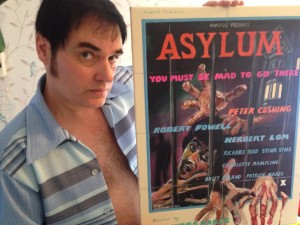 For anyone who was a child of the 1970's and a teenager of the 80's the two decades were a wealth of horror movie treats both on TV and in the cinemas of the time, a golden age of discovery and thrills for kids drawn to things relating to monsters and super heroes, the gruesome and the fantastic, the frightening and the bizarre, in fact all the macabre and grisly things that imaginative and prank loving children veer towards.
Well I'm talking first hand here cause I was one of those kids and I'm proud and all too happy to admit that I still am, yes I remember vividly the first time my folks allowed me to stay up late and watch Bela Lugosi's Dracula and Boris Karloff's Frankenstein ( he was the monster, Frankenstein was the maker, had to clarify that I know that seeing as so many Americans always think it was the creatures name ) on TV which led to my obsession with the late night horror double bills on Friday and Saturday nights in the 1970's, everything from the black and white Universal and RKO misty Gothics to the eye watering colourful Hammers and Amicuses of several decades later.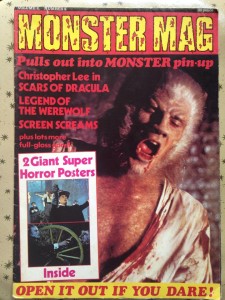 Funnily enough I saw my first colour horrors on my folks black & white set until they upgraded to a state of the art colour job in the late 70's courtesy of Nan and Grandad, cheers Grandad, they would probably still be on the old set now if it weren't for your foresight. So the colour of blood finally entered my life, well Hammer coloured blood anyway and I loved it very much.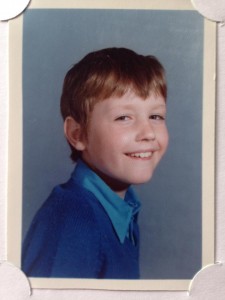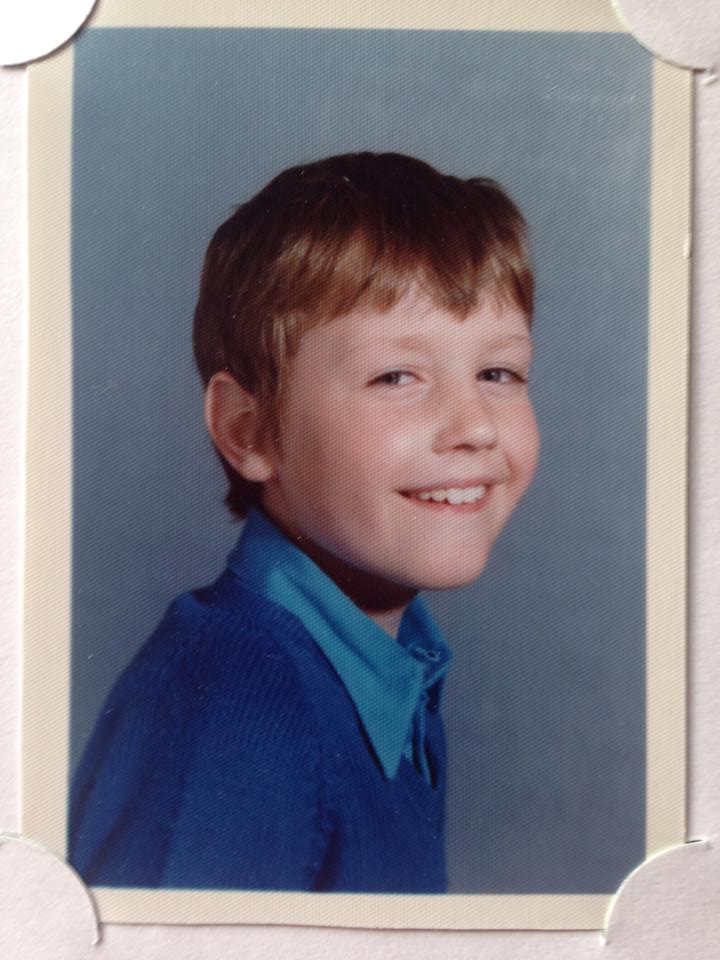 Besides TV pleasures my folks did take me to the flicks often during the golden age of 1970's movie going and I saw many films that affected me deeply and still resonate with me now, a giant killer bear tearing people apart in 'Grizzly' in 1976, fantasy thrills and monsters in 'At The Earths Core' 1976 and 'The Island At The Top Of The World' from 74.
I remember like it was yesterday queuing with my parents to get into see 'Jaws' at the Dudley Hippodrome in 1975, all the talk and hype about the killer shark had me beside myself with excitement only to have it dashed when the screen showing it was filled just before we reached the door, so we saw an adventure film called 'Sharks Treasure' instead in screen 2, pretty good exploitation flick as it turned out but I never got to see Jaws until it's TV screening in 79 but I'm glad to say the head appearing in that boats hole ( no it wasn't a severed head, it's still attached to Ben Gardner's body, funny how urban legends of film stick like they're facts ) still made me, my mum, dad and sally our dog hit the ceiling.
Anyway I'm digressing, my point in this blog is the joys of seeing those wonderful horror movies on TV and one in particular that I first saw around 1980…'Asylum' from the mighty Amicus studios.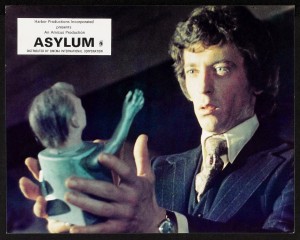 This insane and totally bonkers port manteau classic from 1972 is a personal childhood favourite and in my opinion one of this country's finest horror films. It had a cast of top veteran and upcoming actors one of which was Robert Powell. This neatly brings me to the main point here, myself and Susie booked tickets to see him perform a one man show about Rudyard Kipling at the Maddermarket theatre here in Norwich last Sunday night.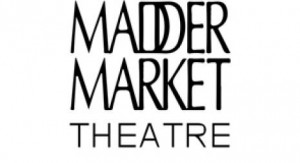 I wanted to create a painting to give to him inspired by my love of 'Asylum' and a fans acknowledgement of his other horror, fantasy and thriller films of the 70's and 80's like 'The Asphyx', 'What Waits Below' and 'The 39 Steps'.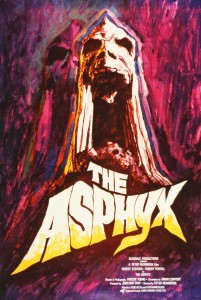 So I designed and painted my own vision of the 'Asylum' cinema poster in period 70's style and of course featuring Robert Powell in the image, something that sadly wasn't done on any of the films original poster designs from around the world at the time, something I wanted to correct seeing as he's one of the films main characters.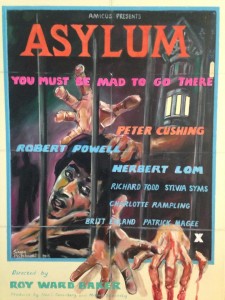 After seeing him give a superb performance about Kipling I did indeed have the pleasure of meeting him in the bar and presenting him with the artwork. He was instantly taken aback and impressed and amused by the art for a film he made all those years ago back in '72.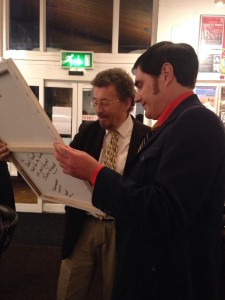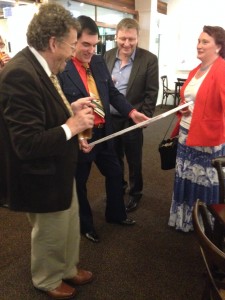 He talked excitedly about Amicus, his love of having worked with Herbert Lom, Patrick Magee and Richard Todd and the charms of the then young and sexy Britt Ekland and Charlotte Rampling.
Robert Powell's a delightful and gracious natured man who chatted freely with us, genuinely loved and appreciated my painting and gladly signed my Amicus DVD box set of which Asylum is included.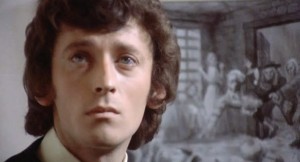 I never imagined when I first watched in wonder this marvelous British horror classic one late Saturday night back in 1980 not to mention his other horror gems that I'd one day get to shake his hand and send him back to the 'Asylum', my young self and I thank you Mr Powell, you're a gentleman.