Well I guess I knew it was only a matter of time and in some ways it's no surprise at the age of 93 but on the other hand the passing of Christopher Lee is a very heart wrenching thing for me, ever since I can remember being allowed by my parents to stay up late and watch horror flicks on Friday and Saturday night tv back in the 70's Christopher Lee has been a constant presence in my life. Along with his friend and horror sidekick Peter Cushing he's given me a lifelong love of his films and a lifetime ( so far ) of genuine pleasure.

In 1987 when I was nineteen I wrote to Christopher telling him how big a fan I was accompanied by a still taken on the set of Hammers 'Dracula Prince of Darkness' in 1965 asking if he could please sign it for me. Several days later it did indeed come back signed, I was delighted and hung it straight up with the one Peter Cushing had sent me the year before.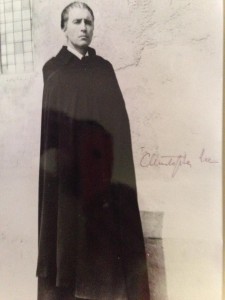 To top this off a week or so later I received a letter from his secretary thanking me for my interest in Mr Lee and a beautiful official Christopher Lee fan photo autographed by the man himself.
I still have these, along with my beloved Cushing and cherish them dearly. Of course my love of horror cinema initiated a collecting mentality for all things relating to movie memorabilia since childhood which has taken in everything from magazines, pulp paperback tie-ins, soundtrack LPs, movie posters and his films on video and DVD. Christopher Lee features heavily in my collection and has been a huge inspiration on my own artwork and no doubt will continue to do so. In fact, I had started to plan a solo exhibition to be held in a fourteenth century church in Norwich later this year based around one of my favourite Christopher Lee Dracula films & now with his passing, it seems fitting & personal to me to dedicate the final exhibition to this most wonderful of actors, a great man. For further information go to Hammer AD 1972
So long Mr Lee, you're a British National Treasure, horror cinema and the British and international film industry owe you an immense debt of gratitude and you'll always mean the world to me.